Whenever I'm reading, I write notes in the margins and underline or highlight anything that really stands out. Side notes are my life line- a direct connection to what I'm seeing.
Websites are filled with amazing literary finds and I've been
keeping a pocket-sized notebook for things that catch my eye...
- - - - - - - - - - - - - - -
I'm easily distracted by shiny objects. Squirrel! No seriously.
I love everything about jewelry-making and wearing it.
It has the power to make a unique statement.
All of the pieces below will definitely make you stand out!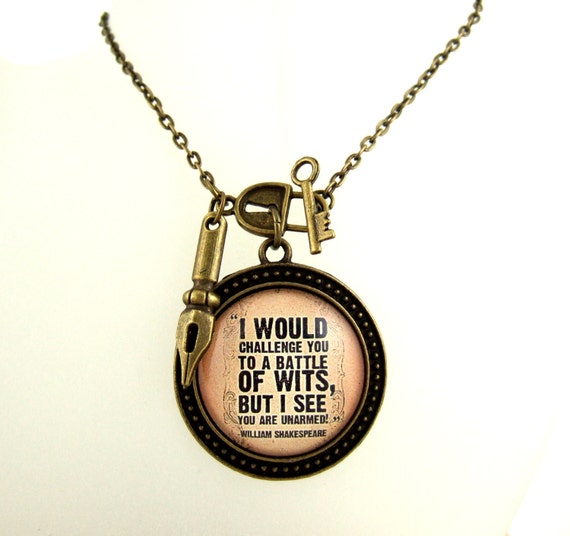 Elementary, my dear Watson! It's a Sherlock Locket found here.