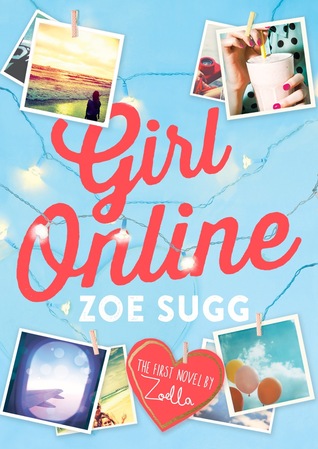 Penny has a secret.

Under the alias GirlOnline, she blogs about school dramas, boys, her mad, whirlwind family - and the panic attacks she's suffered from lately. When things go from bad to worse, her family whisks her away to New York, where she meets the gorgeous, guitar-strumming Noah. Suddenly Penny is falling in love - and capturing every moment of it on her blog.

But Noah has a secret too. One that threatens to ruin Penny's cover - and her closest friendship - forever.
It fascinates me how books evolve with the culture. It's a natural progression, really, but it's a neat thought to know that a particular time in our culture will be kept within pages even as the culture moves forward.
I have read other books involving love and technology and I hope it will be as cute and realistic!

From YouTube sensation Zoella comes a debut coming-of-age novel that perfectly captures what it means to grow up and fall in love in today's digital world. Girl Online is the first book to be published by Keywords Press, an imprint under Simon & Schuster dedicated to today's digital stars.