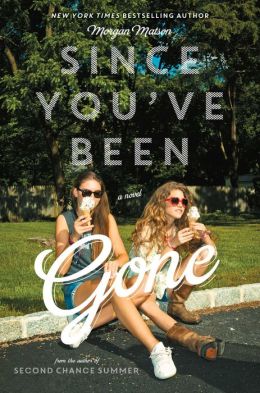 PD: 5.6.14 by Simon and Schuster
Emily is about to take some risks and have the most unexpected summer ever in this new novel from the bestselling author of Second Chance Summer and Amy and Roger's Epic Detour.
Before Sloane, Emily didn't go to parties, she barely talked to guys, and she didn't do anything crazy. Enter Sloane, social tornado and the best kind of best friend—someone who yanks you out of your shell.
But right before what should have been an epic summer, Sloane just…disappears. No note. No calls. No texts. No Sloane. There's just a random to-do list with thirteen bizarre tasks that Emily would never try. But what if they can lead her to Sloane?
Apple picking at night? Okay, easy enough.
Dance until dawn? Sure. Why not?
Kiss a stranger? Wait…what?
Getting through Sloane's list will mean a lot of firsts, and with a whole summer ahead of her—and with the unexpected help of the handsome Frank Porter—who knows what she'll find.
Go Skinny Dipping? Um…
Anne and Diana from Anne of Green Gables or Harry and Hermoine from Harry Potter. We all fall in love with our fictional boyfriends so why can't we crush on fictional friends too? Literature is filled with female best friends who challenge each other to get out of the comfort zones. Sloane is a pretty awesome friend to create a list for Emily that she would never try in a million years. I am not sold on the fact that Sloane just randomly disappears, though. Maybe she is just waiting in the wings as a good friend should in order to give time for Emily to truly shine...