Middle Grade & Young Adult
My favorite genre. It's only fitting it was reserved for the last day!
Let's Go Out With A Bang
Young Adult Books Every Adult Should Read
Young-adult books are almost inescapable, even if you haven't visited the teen section of your local library or bookstore lately. Big-budget movie adaptations of young-adult books like The Maze Runner come out next year and John Green's bestselling YA novel The Fault in Our Stars was included in many of last year's best book roundups that were otherwise full of adult fiction. It's a genre that readers have realized is not just for those in between life transitions
.
Teen Genius (and Hermit) Carrie Pilby's To-Do List:

1. List 10 things you love (and DO THEM!)

2. Join a club (and TALK TO PEOPLE!)

3. Go on a date (with someone you actually LIKE!)

4. Tell someone you care (your therapist DOESN'T COUNT!)

5. Celebrate New Year's (with OTHER PEOPLE!)

Seriously? Carrie would rather stay in bed than deal with the immoral, sex-obsessed hypocrites who seem to overrun her hometown, New York City. She's sick of trying to be like everybody else. She isn't! But when her own therapist gives her a five-point plan to change her social-outcast status, Carrie takes a hard look at herself—and agrees to try.

Suddenly the world doesn't seem so bad. But is prodigy Carrie really going to dumb things down just to fit in?
A new life is just a phone call away!

Devi's life isn't turning out at all like she wanted. She wasted the past three years going out with Bryan—cute, adorable, break-your-heart Bryan. Devi let her friendships fade, blew off studying, didn't join any clubs . . . and now that Bryan has broken up with her, she has nothing left.

Not even her stupid cell phone—she dropped it in the mall fountain. Now it only calls one number . . . hers. At age fourteen, three years ago!

Once Devi gets over the shock—and convinces her younger self that she isn't some wacko—she realizes that she's been given an awesome gift. She can tell herself all the right things to do . . . because she's already done all the wrong ones! Who better to take advice from than your future self?

Except . . .what if getting what you think you want changes everything?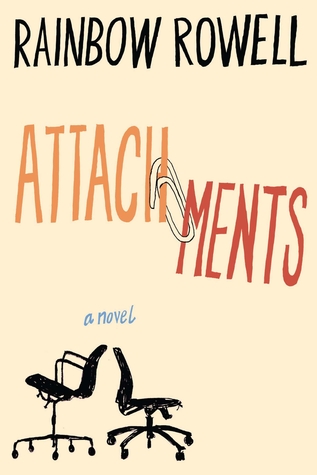 "Hi, I'm the guy who reads your e-mail, and also, I love you . . . "

Beth Fremont and Jennifer Scribner-Snyder know that somebody is monitoring their work e-mail. (Everybody in the newsroom knows. It's company policy.) But they can't quite bring themselves to take it seriously. They go on sending each other endless and endlessly hilarious e-mails, discussing every aspect of their personal lives.

Meanwhile, Lincoln O'Neill can't believe this is his job now- reading other people's e-mail. When he applied to be "internet security officer," he pictured himself building firewalls and crushing hackers- not writing up a report every time a sports reporter forwards a dirty joke.

When Lincoln comes across Beth's and Jennifer's messages, he knows he should turn them in. But he can't help being entertained-and captivated-by their stories.

By the time Lincoln realizes he's falling for Beth, it's way too late to introduce himself.

What would he say . . . ?