Acknowledgment pages really fascinate me. It gives me a personal glimpse into their lives more so than the story they penned because it says, "Hey! I don't have all my stuff together. I am just like any other person. I put my pants on the same way one leg at a time and here's this idea so here's my blood, sweat, and tears into -insert here-pages."
Both of the following authors certainly didn't wake up one day having it all figured out. They realized it and now their sharing their struggles so that maybe we can learn something.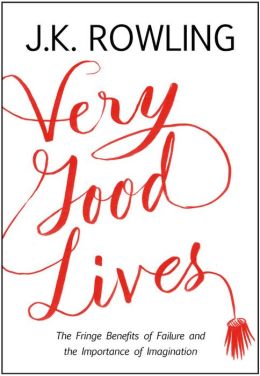 PD: 04.14.15 by Little Brown & Company
J.K. Rowling, one of the world's most inspiriting writers, shares her wisdom and advice.
In 2008, J.K. Rowling delivered a deeply affecting commencement speech at Harvard University. Now published for the first time in book form, Very Good Lives presents J.K. Rowling's words of wisdom for anyone at a turning point in life. How can we embrace failure? And how can we use our imagination to better both ourselves and others?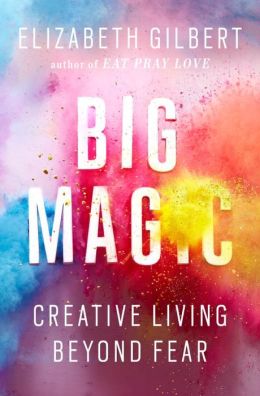 Big Magic: Creative Living Beyond Fear
PD: 09.22.15 by Penguin Publishing Group
Readers of all ages and walks of life have drawn inspiration and empowerment from Elizabeth Gilbert's books for years. Now this beloved author digs deep into her own generative process to share her wisdom and unique perspective about creativity. With profound empathy and radiant generosity, she offers potent insights into the mysterious nature of inspiration. She asks us to embrace our curiosity and let go of needless suffering. She shows us how to tackle what we love most, and how to face down what we most fear. She discusses the attitudes, approaches, and habits we need in order to live our most creative lives.