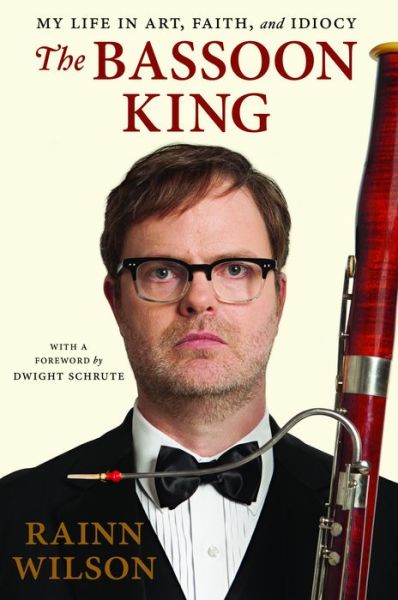 The Bassoon King: My Life in Art, Faith, and Idiocy
PD: 11.10.15 by Penguin Publishing Group
Rainn Wilson's memoir about growing up geeky and finally finding his place in comedy, faith, and life.
For nine seasons Rainn Wilson played Dwight Schrute, The Office's breakout star and everyone's favorite work nemesis/beet farmer. Viewers of the show fell in love the character and grew to love the actor who played him even more. During the years The Office was on the air Rainn founded a website, SoulPancake, that eventually became a best-selling book of the same name. He also started a hilarious Twitter feed (sample Tweet: @Amazon I would like to order my own drone but have it delivered by UPS. Possible?) that now has more than 4 million followers.
Now, he's ready to tell his own story and explain how he came up with his incredibly unique sense of humor and perspective on life. He'll explain how he grew up "bone-numbingly nerdy before there was even a modicum of cool attached to the word." The book will chronicle his journey from nerd to drama geek ("the highest rung on the vast, pimply ladder of high school losers"), his years of mild debauchery as a young actor in New York, his audition for The Office and the inside scoop on the many seasons that followed, and finally Wilson's achievement of success and satisfaction, both in his career and spiritually, re-connecting with the artistic and creative values of the Baha'i faith he grew up in.
"Well I guess it's not an evil idea, it's just a regular idea, but there's no good laugh for a regular idea." -Dwight Schrute
Rainn Wilson isn't just a regular guy therefore he doesn't produce regular ideas-they're just awesome! My favorite= soul pancake which is why I'm excited to read his book and learn about the man behind the creative brain!